To edit an existing filter, you have to first select it by clicking on it.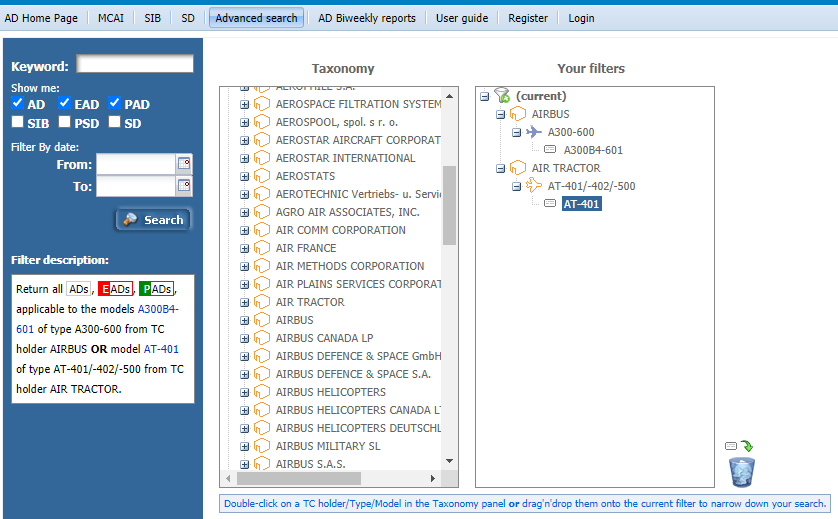 To add another TC holder/type/model, double-click on it or drag'n'drop it to your selected filter as usual.
Hint: Please keep in mind that SDs and SIBs are only linked to the SD/SIB general categories. Any attempt to filter SDs/SIBs for a specific aircraft type/model will return no result.
If you delete or add a new TC holder/type/model, or change any other parameter of the filter, you will see a small exclamation mark over the icon of the filter, indicating that you have made a change which is not saved yet. To apply your changes, just click on the "Save" button again. If the update was successful, you will receive a confirmation message.
Hint:
To avoid system overload and notification errors, create multiple filters, preferably one for each of your types, rather than a single filter containing all your types.
Please note that, in case you wish to be notified for all Models of a type, it is enough to select only that one type in your filter, rather than (also) adding all Models.